Cece and I were invited to a night of celebration with birthday boy Brandon Carone, the Director of Nightlife Development for Enclave and Cuvee – arguably two of the hottest of-the-moment nightclubs in the city. The festivities kicked off with tasty margaritas and some spicy dishes at Mercadito, one of our favorite restaurants in the city that will be catering the food during our Nautical Networking event next week (an absolute must-attend for all you Chicagoans out there looking to connect with like-minded business professionals! (CLICK HERE TO PURCHASE TICKETS!) While my mouth was on fire at Mercadito, of course Cece didn't even flinch!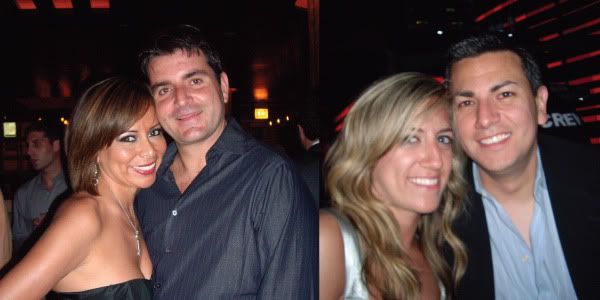 After dinner we hopped on a party trolley (yes, the red kind!) and headed over to Enclave. There we joined Brandon Carone right next to the stage and danced and celebrated with friends.
Even Ronaldinho, a Brazilian soccer player came out to celebrate with us! Cece was ecstatic to meet him since she's such a huge soccer fan!
Brandon Carone is great at juggling the demands of the two exclusive downtown venues, accommodating guests, bringing in talent, and ensuring that events go off without a hitch – but on the night of his birthday his only responsibility was to celebrate with the fantastic crowd and enjoy the evening! We were happy to help him celebrate his birthday!