We visited the Flutter Lash Studio this week in Lincoln Park  at 1627 North Clybourn to learn about all the hype going on about having longer lashes! The studio specializes in eye lash extensions. Cece and I bravely went into our appointments not knowing what to expect! They explained to us that for every lash that you have on your eye lid they attach a longer one to so that your lashes are fuller and longer. The process took about two hours! You lay on a relaxing massage-type table and relax while they work away on your lashes!
The best part? Once you have the lashes on you don't even need mascara! You wake up everyday wit your long lashes! Ladies, if you've ever applied fake lashes on, this is like having them on without the glue, they are attached to your actual lashes! They last for about 2-3 weeks and then you can get refills just like how acrylic and gel nails work!
Check out our amazing before and after photos. (My eye is on the left and Cece's is on the right!)
BEFORE!
AFTER!

Check out how amazing our lashes look and how big and bright it makes our eyes look! (This is also with NO makeup) We are hooked, we love them and will definitely be back for refills!
When we visited the Flutter Lash Studio Melissa Johnson created my beautiful lashes and Narela Sanchez created Cece's!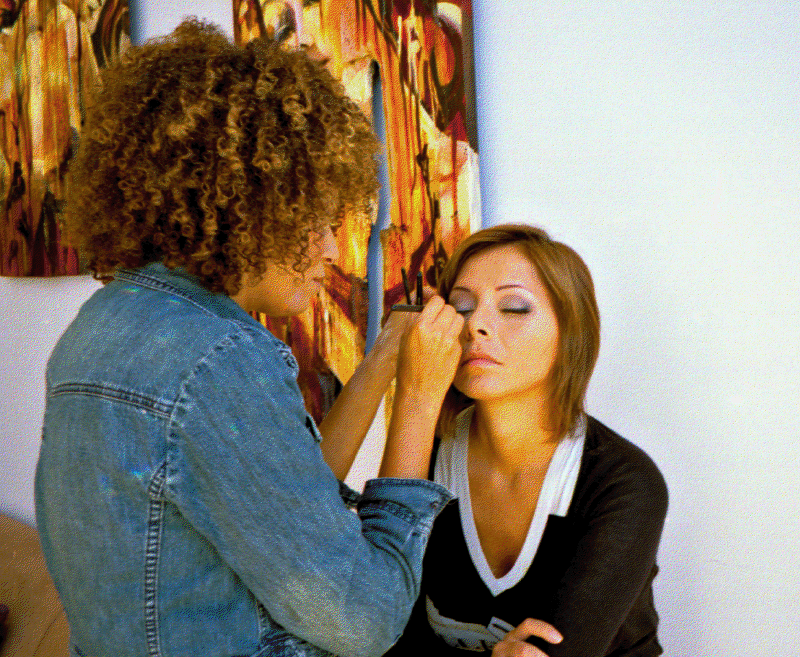 They also lash & brow tints and perms and facial waxing as well. We also experienced the talented Ellen Afshar who did our eye make up! How convenient that you can leave the Flutter Lash Studio ready to go out!!!!
Ladies: If you've ever worn fake eyelashes and loved them, you have to at least check them out at www.flutterlashstudio.com. Guys, the holidays will be here before you know it, this is the perfect gift that your special someone will enjoy! Call them at (312) 265 1563 and ask for Narela!